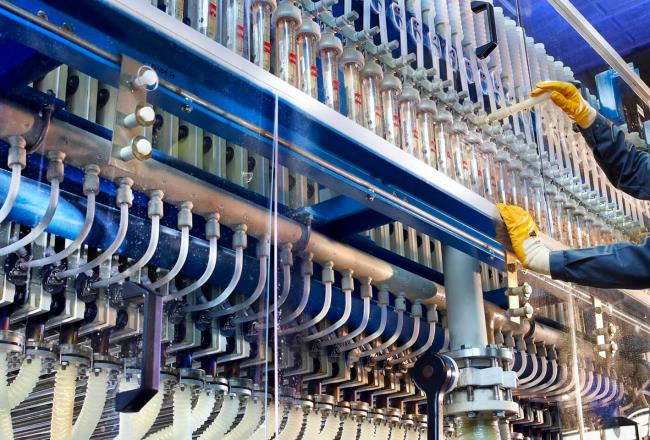 Oxygen depolarized cathode
Energy-saving chlorine production
Around two thirds of all chemical products use chlorine in their manufacturing process – including plastics. This has its price because the production of these important base chemicals is one of the most energy-intensive processes in the chemical industry. Covestro is helping to change that: we have developed a process that reduces the required amount of electricity by up to 25 percent.
Thanks to the oxygen depolarized cathode, we can save up to one forth of energy when manufacturing chlorine.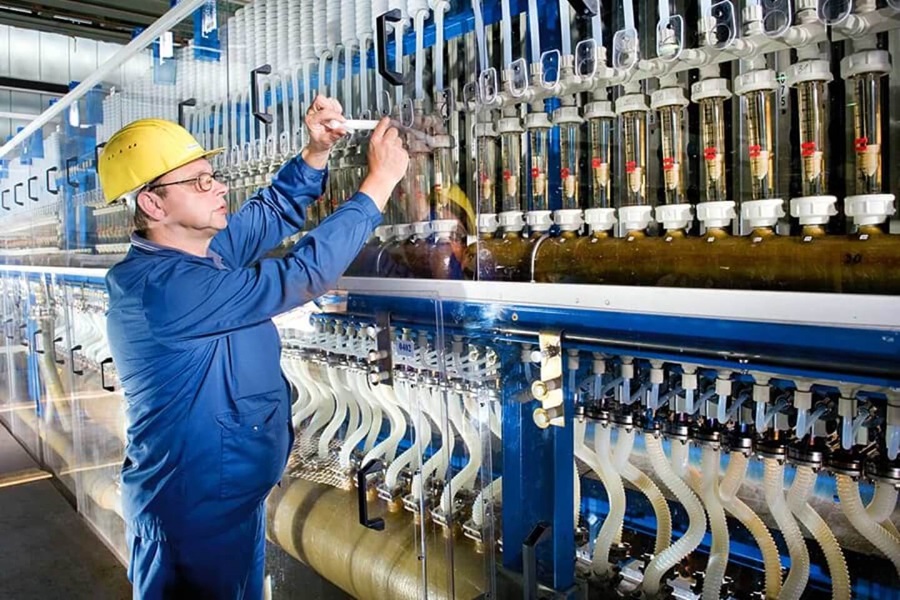 Deriving chlorine normally costs an enormous amount of energy because the highly reactive element forms bonds with practically every other element and therefore needs to be isolated using energy-intensive methods. For this reason, Covestro helped shape the development of a new technology: thanks to the oxygen depolarized cathode (ODC), up to 25 percent less energy is consumed than in a conventional process.
Membrane process
The new method is based on the membrane process for chlorine-alkaline electrolysis, which has become the standard method for manufacturing chlorine. In this process, chlorine, sodium hydroxide and hydrogen are derived from cooking salt and water.
The new feature of the ODC process: the hydrogen-producing electrodes that are normally used in the membrane process are replaced by an oxygen depolarizing cathode. Supplying the cathode with oxygen prevents the formation of hydrogen, leading only to the production of chlorine and sodium hydroxide. At a standard industrial current density of 6 kA/m² this process requires a voltage of just 2.2 volts instead of 2.9 – a fourth less.
After the process was successfully introduced on an industrial scale at Covestro in Krefeld-Uerdingen in 2011, two ODC-basd electrolyzers were added in early 2021. In early 2023 Covestro successfully started up a new world-scale chlorine plant in Tarragona, which is the first in the world that is completely based on ODC-technology.
At the new plant in Tarragona, this can avoid up to 22,000 metric tons of CO2 emissions per year compared with existing processes. The new plant will thus make an important contribution to Covestro's goal of being operationally climate-neutral by 2035.
Weitere Informationen
Contact: odc-info@covestro.com