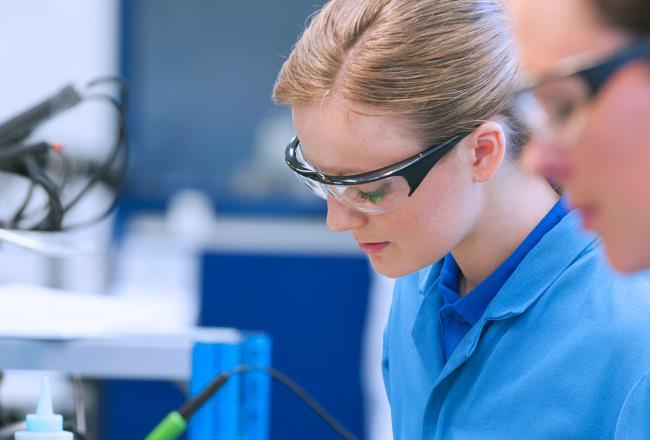 Let's succeed together – Become #1ofUs

A bright future awaits you

We've always believed in making the world a brighter place – both for our customers and everyone working at Covestro. That's why we've created an environment that gives you the support and autonomy you need to advance and thrive.
Covestro is a place where you'll work with others who share your passions. Where you'll contribute to a variety of exciting, challenging projects. And where you'll experience a deep appreciation for your abilities that inspires you to be courageous and bring your best. Here, your work is as meaningful to us as it is to you, and we are committed to providing you with the right benefits and flexibility to help you flourish. 
To us, learning and development isn't some box to check. It's a welcome part of the job. We provide opportunities for you to learn on the job through stretch assignments, new project challenges and a range of internal opportunities. Not just a few times a year. But every day. You won't go it alone, though. Your supervisor will be there to support you on your growth journey, and you will have access to the right tools and trainings you need to reach your full potential. 
Everyone at Covestro is a leader. We encourage all of our employees to break new ground and leave their mark. We depend not only on brilliant, individual leaders, but also on a community of leaders, each focusing on what they can do to contribute to innovative products that benefit people and the environment. We foster this culture of leadership by creating an inclusive workplace where everyone looks out for one another and helps each other find their role.
There's a place here for everyone
At Covestro, we all have a role to play. From engineers to accountants. From interns to experts. We're many different elements, all part of the same formula. Your ideal job may exist across several Covestro locations. Explore our opportunities to see what matches your interests. 
Find your career fit