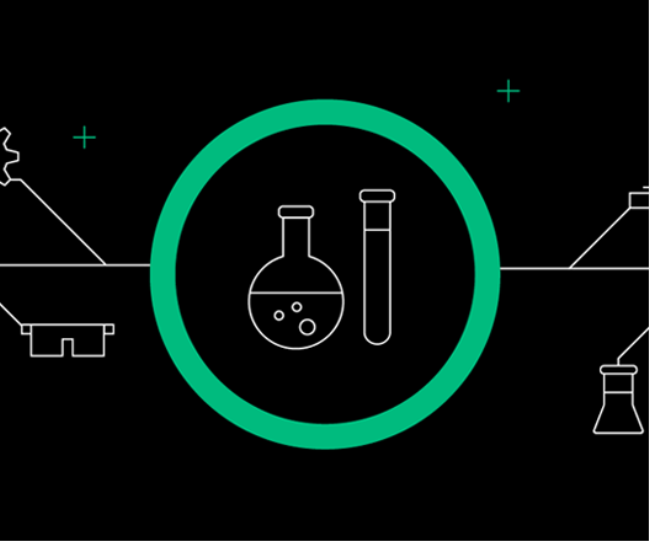 Our Innovation and R&D Departments
As a scientist working at Covestro, you get the chance to contribute to new products while sustaining our business. But there is more to it: chemists, physicists, and biochemists alike are at the forefront of developing sustainable solutions and improving key performance parameters of our materials.
Science and chemistry – what a beautiful field of work to build your career in! It's all about researching, discovering, and developing. It's about pushing the limits of what will be possible tomorrow. At Covestro, scientists lay the groundwork of applicable innovations and future materials.
Whether it's developing applications such as sustainable coating solutions for windmill turbine blades or globally implementing our corporate goals of becoming fully circular – everyone in our laboratories is committed to incorporating more renewable raw materials, more sustainability, into our products and designing approaches that facilitate alternative energy sources. Covestro really believes in self-development. Employees have the chance to strengthen their skills in areas that interest them, and go for new opportunities that might be a stretch at first.

Developing Tomorrow's Career, Today.

What is one of the most urgent challenges ahead of us as a chemical company? Achieving full circularity and climate neutrality in the decades ahead. But it might become easier with the right talent in our laboratories and innovation departments.
Whether you are an R & D data scientist, who analyzes material performance and discovers key insights, or a development chemist, who works on improving formulas resulting from these insights, you can help us with advancing as a company and growing together.
As a global corporation, we take pride in the possibilities that we offer our employees and the flexibility to choose an individual career path. We would be happy if our reputation as an innovative pioneer speaks to your heart as a scientist. I like to look at coating formulation development as a kind of cooking – and using the raw materials to present the best dishes.
It's All about the Chemistry between Us.

We see ourselves as a community of colleagues who establish trust, maintain a safe work environment, and support each other in building their personal strengths. Together, we want to develop sustainable and high-performance materials that make the world a brighter place.
Many of our projects contribute to the UN Sustainable Development Goals, such as supporting climate action and extending the use of affordable, clean energy. Circularity and increasing the amount of circular raw materials in our products is vital to who we are as a company.
That's why we look for like-minded people and want to encourage the next generation of scientists for the long-term survival of a sustainable way of chemical manufacturing. What we're really good at? Inspiring colleagues, building lasting networks with like-minded people, and, well, thinking outside the box.
Development Matters: Cultivating Personal Growth

The power to change things by innovating new chemical products is one of the main qualities we have to offer our employees. It's also the challenge you will have to face up to.
In fact, we want to challenge everyone working with us, by involving employees in innovative projects that will demand full commitment and expertise. Participate in challenging projects, contribute to our sustainability efforts, and gain exposure through formal and on-the-job training opportunities. At Covestro, we support your career and personal development.
Would you like to change teams or positions to foster your skills? Prefer to stay in one position and really concentrate on refining your professional expertise? We support both options! Join Covestro and become #1ofUs!
Discover Our Current Open Positions. Why Not?

Want to contribute your ideas and support us in pioneering new solutions? Then become #1ofUs! Here, you'll not only actively shape the future of materials, but you'll also change an entire industry.
To find out who we're currently looking for at our company, visit the Covestro job portal: See available positions