Circular Economy – Closing the Loop
Climate change, population growth, unsustainable lifestyles – surmounting global challenges like these require embracing Circular Economy as a guiding light. At Covestro, our goal is to embed circular economic principles into the fabric of our operations and be a trailblazer for the entire plastics industry.
A circular economy is becoming the new global guiding principle for companies. Plastics are essential to this, due to their high sustainability potential. Covestro wants to fully focus on the Circular Economy and become a shaping force for the entire plastics industry.
Extract raw materials, produce, consume, dispose – our business model often works like a one-way street. But this linear economy of "take, make, waste" production and consumption isn't compatible with the challenges facing the world today.
Society and economics must find new ways of putting our world's limited resources to good use and make the circle our new guiding principle: Viewing used products as a resource, recovering everything we can from them to recycle along the value chain. It also means exploring alternative sources of sustainable raw materials, such as biomass. Overall, it is important for companies to design cycles efficiently and by using renewable energy, enabling a true Circular Economy.
Transitioning to this kind of circular world is a visionary project for society and economy as a whole, and it's gaining traction. In a joint effort, we can make our planet a more sustainable, healthier, cleaner place to live. In accelerating this transition, the plastics industry has a prominent role to play. That's because plastic can be found in practically every area of modern life and is the key to solving many of today's most pressing issues.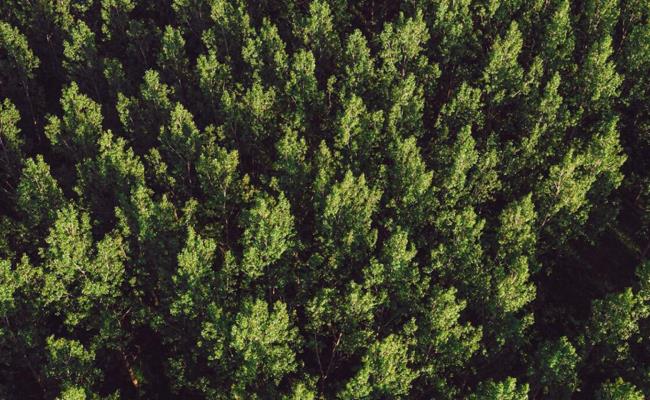 "Industry and society must make the Circular Economy their new guiding principle."
Covestro as a Pioneer
With its entrepreneurial vision of becoming fully circular, Covestro intends to further advance circularity - in the interest of its customers from business and industry as well as consumers. But also with a view to politics, science and capital markets, and not least for the benefit of its own employees, the focus is on the Circular Economy as a topic and objective in equal measure. At the same time, our company is striving for climate neutrality by 2035. The aim is to achieve net zero emissions from our own production and from purchased energy by then
Alternative Materials, Innovative Recycling
With our strategic program, our primary aim is to maximize the use of limited resources and manufacture plastics in a truly sustainable, climate-neutral way. By using alternative raw materials and renewable energy, we aim to shrink plastic's environmental footprint, reduce our emissions, and eliminate waste, or reuse it as a resource. We're also working to develop innovative technologies that improve and promote the recycling used products and materials. Recovered waste can be injected back into the value cycle as a raw material. In turn, this helps end our reliance on finite resources – a fundamental principle of Circular Economy. In the end, Covestro could be not only a producer and solution provider, but also an innovative recycler. In short, we're on the road to becoming a "re-ducer".
In the Circular Economy, products need to be designed for recycling and manufactured in a way that complies with the United Nation's sustainability goals. To create these forward-thinking solutions, we aim to collaborate with as many players as possible from across all areas of the value chain. By working together, we will not only realize new business opportunities, but will also help make the world a brighter place for us all.