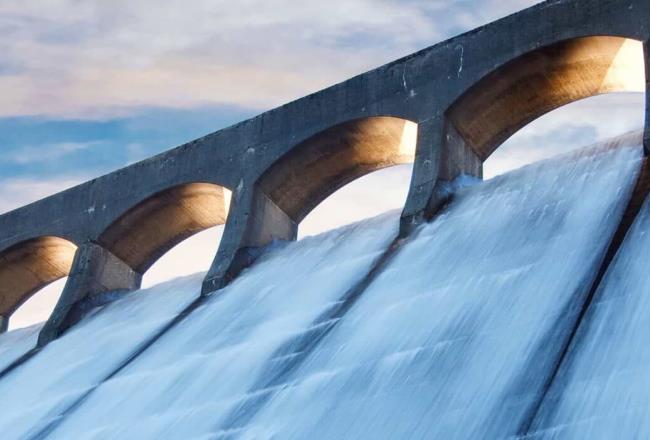 Nature as a partner
The environment in the spotlight
From cars to home insulation – plastics replace materials that are less comfortable, safer with lower environmental impact in terms of manufacture and while in use. For the production of such polymer materials, we require lots of raw materials and energy such as gas, electricity and oil. Covestro therefore believes it has a responsibility to interact carefully with resources.
We also want to lead the way in reducing our impact on the environment. This is proven, for example, in our responsible interaction with water, energy and emissions, as well as in the use of alternative resources.
Our measures for a more sustainable production process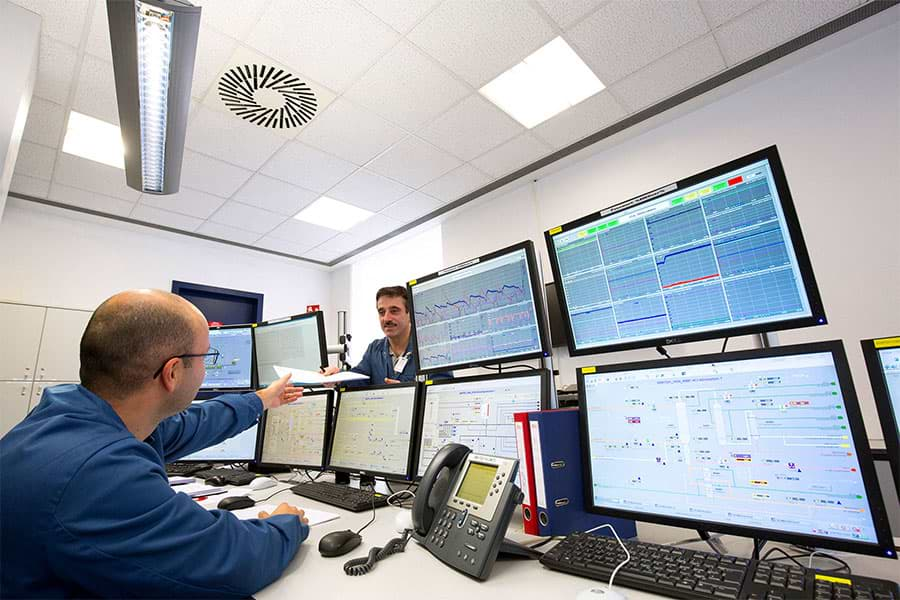 Our processes require a lot of energy. The chemical industry is therefore doing a lot to optimize its efficiency and minimize the environmental impact of its own production processes. Covestro has taken on a leading role and developed a system whereby the energy consumption of plants can be measured and managed individually. In this way, we can make sure that as little energy as possible is consumed. With the system "STRUCTese™", we have managed to reduce energy consumption in every production location by an average of ten percent since it was introduced in 2008.
The special thing about the system, among other things, is that the energy consumption of each individual plant is recorded continuously online and compared to a specially calculated optimal value. Expert teams also ascertain the energy efficiency of the plants, determine a status and improvement potentials and create action plans.
STRUCTese™ is now in use in 58 plants in Europe, Asia and America. Overall, it has led to Covestro being able to emit around 600,000 fewer tons of greenhouse gases per year and consume approximately 1.83 terawatt hours fewer of primary energy. This is about as much electricity as is produced by approx. 400,000 wind turbines per year . For the successful development and implementation of STRUCTese™, Covestro was nominated as a finalist in the "Industry" category of the Handelsblatt Energy Awards 2016.
Based on 2005 levels, Covestro's goal is to halve direct and indirect emissions of greenhouse gases per metric ton of product by 2025. In addition, by 2030 we also want to halve the specific energy consumption of our production facilities compared with the same base year. Doubling our energy efficiency in this way will be a significant lever in reducing specific greenhouse gas emissions. In 2017, we were able to further reduce our specific energy consumption, lowering it 2.9% compared with the previous year. Compared with the base year 2005, this represents a 36.4% improvement. Once again, our energy efficiency system STRUCTeseTM helped us achieve this. At the same time, specific greenhouse gas emissions (CO2 equivalents) were cut by 43.8% from 2005 baseline levels. In 2017, specific greenhouse gas emissions were down 4.9% from the previous year.
Process innovations also contribute to this: for example, we have developed a process to manufacture chlorine using so-called oxygen depolarized cathode technology. This means 30 percent lower energy consumption in the manufacture of chlorine, which is very energy-intensive. We are also setting benchmarks in the manufacture of the foam precursor TDI with our gas phase technology. Compared to conventional processes, it saves energy and solvents and is therefore sustainable and provides us with a clear competitive advantage.
Covestro endeavors to reprocess water and use it several times over. This is precisely what currently happens in 15 locations, such as through closed cooling water circuits, the reutilization of treated waste water or the reintroduction of steam condensates as process water. In 2017, 3.7 million cubic meters of water could be reused in this way.
Most of the total water used by Covestro is so-called "continuous flow cooling water", which is only heated and initially does not come into contact with foreign materials or products. For this reason, almost without exception, it can be returned to the water cycle without further treatment.

The wastewater produced is subject to strict monitoring and assessment before being fed into a disposal channel; it is cleaned in special treatment plants and only then released back into the water cycle.

In January 2016, the Krefeld-Uerdingen site started using a pilot plant to recycle saline industrial wastewater. The closed-loop system is promoted by the Federal Ministry for the Environment, Nature Conservation, Construction and Nuclear Safety (BMUB) as part of its environmental innovation programme and is currently undergoing technical testing. Thanks to the new process developed in collaboration with Covestro, the chlor-alkaline electrolysis process reduces the use of salt by up to 10,000 tonnes and fully desalinated water by up to 100,000 tonnes per year. This equates to an emission saving of 1,000 tonnes of CO₂ equivalent per year. In addition, it can reduce the amount of saline wastewater released into the Rhine River.

This technology forms the basis of the new joint project 'Re-Salt' (recycling of saline water from industrial processes), which will run for three years at a cost of around €3.4 million, 60% of which will be provided by the German Ministry of Education and Research (BMBF). One of the key objectives of this project is to increase the salt content of the process water to make it as environmentally friendly as possible. In part, this will be done by using waste heat from adjacent production plants. Covestro is planning a demonstration plant for testing at its Krefeld-Uerdingen site.
Fossil resources are dwindling and processing them for use in chemical products can also be very energy-intensive. For this reason, we want to tap into more and more alternative raw materials. We have already managed to do so in various parts of our production process – and we are working continuously on other projects. The long-term aim: to exclude the use of fossil resources completely wherever possible.
In addition, Covestro has made important progress in the use of plant-based raw materials for polyurethane production. These hold the potential to reduce dependence on fossil resources and improve the material's carbon footprint. In 2017, we used a bio-based curing agent for automotive finishing coatings for the first time as part of a collaborative project. A full 70 per cent of the carbon contained in the hardener is obtained from biomass. The biobased hardener reduces the use of fossil resources and is associated with a significantly improved carbon footprint than fossil options. The innovative product has been successfully applied, for example in a solar car race in Australia in October 2017 under extreme climatic conditions.
We were also able to produce laboratory-scale quantities of the important basic chemical aniline entirely from biomass. To date, aniline has been manufactured worldwide solely from fossil resources such as petroleum. Our next research steps aim to scale up the production of bio-based aniline, ultimately enabling industrial-scale production. Aniline is used in the chemical industry as a feedstock for numerous products and at Covestro for manufacturing a precursor for polyurethane insulation foam.
Globally, Covestro has pledged its commitment to a voluntary stewardship program, called Operation Clean Sweep® (OCS). The program aims to prevent the loss of plastic pellets, flakes and powder throughout the production and handling processes, with the ultimate goal of keeping plastic out of waterways. As part of its commitment to OCS, Covestro analyzes its facilities for potential pellet loss, implements measures to address any findings and trains employees to ensure adherence to the program. We also encourage greater involvement from the value chain, actively reaching out to our supply chain partners, logistics providers and customers for their support of the program.
OCS is a global program administered by industry associations around the world, including the American Chemistry Council and The Plastics Industry Association in the United States and by PlasticsEurope in Europe.
For information on the program in Europe see here and for other regions consult the following website.