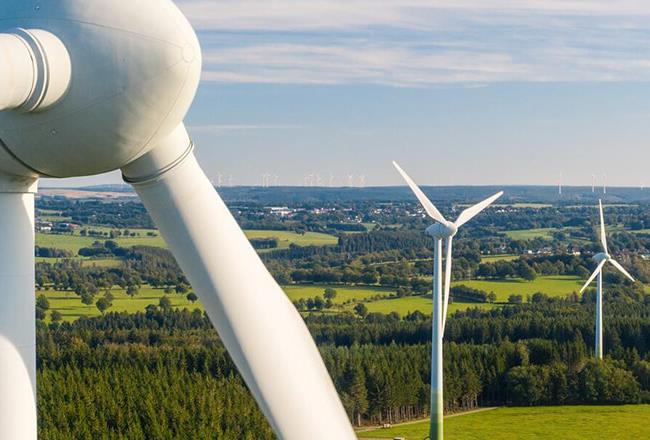 ESG ratings and benchmarks
Sustainability is a core element of our vision and integral to our strategy. We align all our business activities to principles of sustainability and consider sustainability as an important business driver. This is reflected in the recognition we receive in Environmental, Social and Governance (ESG) ratings and benchmarks.
Since our existence as a company, we have perfomed well in ESG ratings and benchmarks. These results set us apart as a sustainability leader within the chemical industry.
The landscape of ESG ratings and benchmarks is growing rapidly and is increasingly fragmented. ESG ratings and benchmarks differ in scope, weighting, and measurement, resulting in divergent ratings for the same ESG topic. The World Business Council for Sustainable Development (WBCSD) highlights that there are over 600 individual ESG ratings and benchmarks with over 2,000 ESG indicators.
Due to this development it is not possible for us to actively participate in every single ESG rating and/or benchmark. Aligned with the interest of our stakeholders, we participate only in those that are most valuable to us and our stakeholders. We reassess our prioritization at recurring intervals.
Ratings and benchmarks for 2022/2023:
| ESG Rating/Index | Score | Last Update |
| --- | --- | --- |
| MSCI ESG | A (Upper Average) | June, 2023 |
| Sustainalytics ESG Risk | 20.1 Points (Top 5%, ESG Industry Top Rated) | April, 2023 |
| CDP Climate | A- (Leadership-Level) | December, 2022 |
| FTSE4Good | Listed | July, 2023 |
| EcoVadis Rating | 72/100 Points (Gold-Status, valid until 2025) | January, 2022 |
| ISS ESG Corporate Rating | B- (Prime) | 2020 |
| Moody's Analytics | 61 Points (average chemical sector Europe: 51) | November, 2023 |
CDP Climate Change
In December 2022, for our climate strategy and protection measures, we have been assessed with an excellent A- by CDP. CDP specifically recognized our achievements in the categories Business Strategy, Financial Planning & Scenario Analysis", "Scope 1 & 2 emissions (incl. Verification)", "Governance" sowie "Opportunity Disclosure". We achieved the highest score in each of these areas, placing us ahead of the industry average.
Please find more information in the following press release.
EcoVadis CSR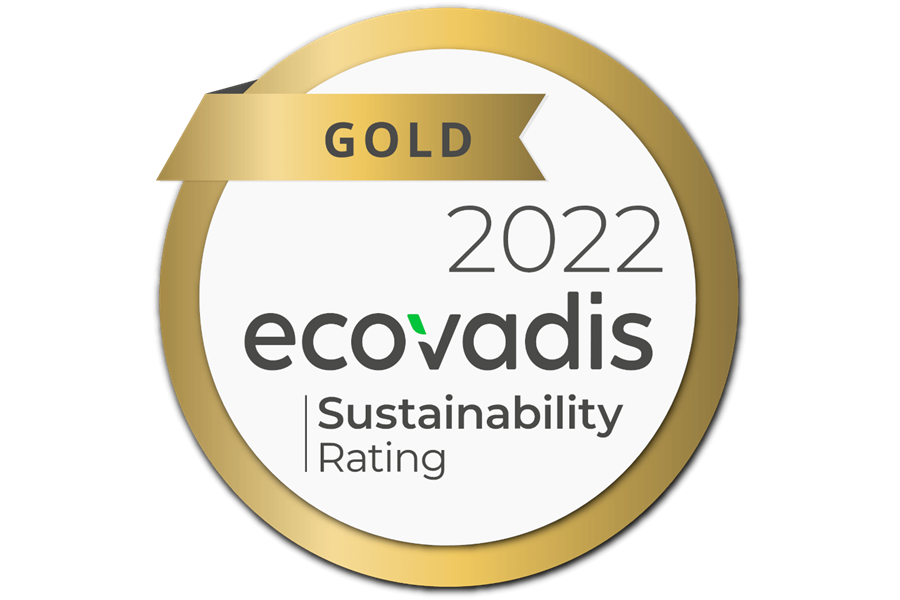 The independent rating agency EcoVadis evaluates suppliers from more than 16 countries in the categories environment, labor and human rights, ethics and sustainable procurement.
As a member of the Together for Sustainability (TfS) initiative, Covestro takes part in a re-assessment every three years. The EcoVadis certificate is valid for 3 years, even if it can no longer be actively accessed via the EcoVadis platform. Please find more information here.
In the latest 2021/2022 assessment, Covestro again achieved Gold status with 72/100 points. This places Covestro among the top 5% within the chemical industry. In total, more than 85,000 companies were assessed with an average score of 46.
The next re-assessment will take place in 2024 and the updated score will be available in 2025.
If you have any questions, please contact your direct account manager.
Information about the validity of the EcoVadis certificate ›
FTSE4GOOD Index
Covestro has been listed in the FTSE4Good Index Series since 2016. In 2023, Covestro is again listed in the Index Series. The FTSE4Good Index Series evaluates ecological, social and ethical aspects of corporate governance on an annual basis. Only companies that meet strict ESG criteria and transparently manage and regular assess their ESG practices are included in the indices.
ISS ESG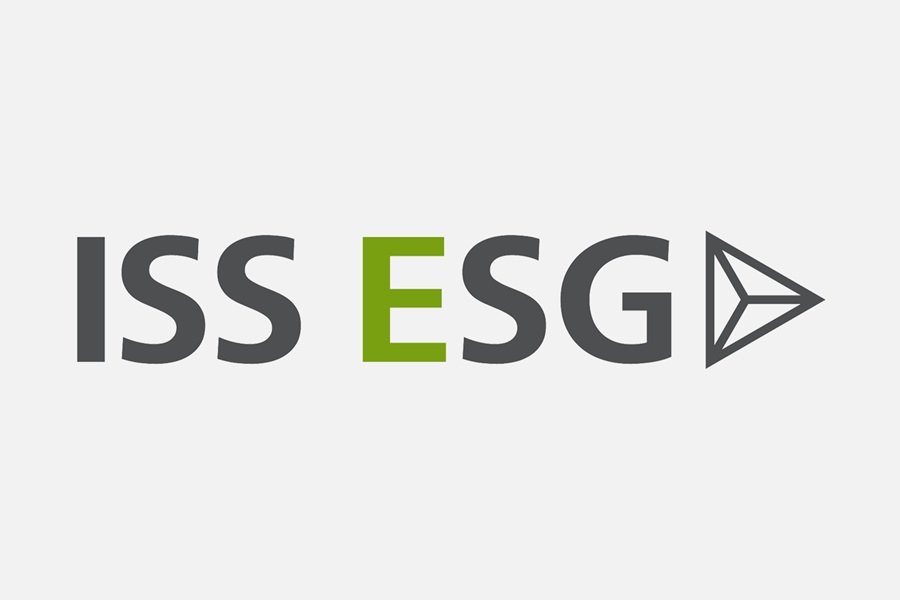 ISS ESG is a rating agency in the sustainable investment segment that analyzes companies according to a wide range of environmental and social criteria. The areas evaluated are employees and suppliers, social and product responsibility, corporate governance, product sustainability, environmental management, and eco-efficiency.
Covestro 2020 was given a grade of B- by ISS ESG, in a scale from A+ (best grade) to D-, placing it among the top 10% of all companies evaluated in the chemical sector. The so-called Prime status is awarded to companies whose ESG performance is above the sector-specific Prime threshold, which according to ISS ESG means that they meet demanding absolute performance requirements.
Moody's Analytics
Covestro received an overall score of 61/100 from Moody's Analytics ESG Assessment as of October 2023. Covestro displays Advanced scores in the areas of Corporate Governance, Human Rights and Business Behavior, while scores are assessed as Limited in other areas such as Community Involvement or Human Resources.
MSCI ESG
In 2023, Covestro was awarded an A (Upper Average) in the MSCI ESG Rating, on a scale from AAA (Leader) to CCC (Laggard). Within the Specialty Chemicals sector, Covestro is among the top 23% of all companies rated.
DISCALIMER STATEMENT
THE USE BY COVESTRO OF ANY MSCI ESG RESEARCH LLC OR ITS AFFILIATES ("MSCI") DATA, AND THE USE OF MSCI LOGOS, TRADEMARKS, SERVICE MARKS OR INDEX NAMES HEREIN, DO NOT CONSTITUTE A SPONSORSHIP, ENDORSEMENT, RECOMMENDATION, OR PROMOTION OF COVESTRO BY MSCI. MSCI SERVICES AND DATA ARE THE PROPERTY OF MSCI OR ITS INFORMATION PROVIDERS, AND ARE PROVIDED 'AS-IS' AND WITHOUT WARRANTY. MSCI NAMES AND LOGOS ARE TRADEMARKS OR SERVICE MARKS OF MSCI.
Sustainalytics ESG Risk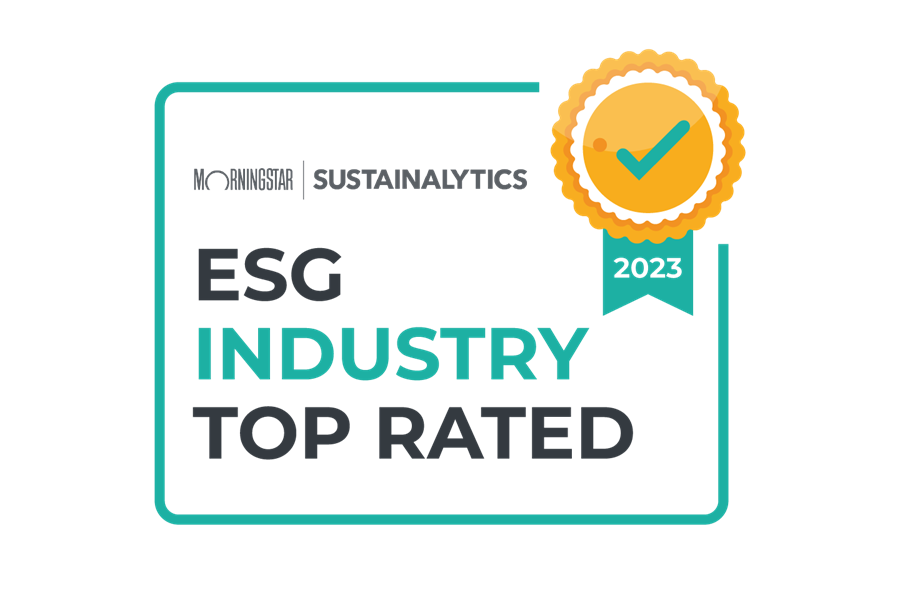 Sustainalytics is a leading global ESG rating agency and analyzes in its ESG Risk Rating the extent to which companies are exposed to industry-specific material ESG risks and how well the corresponding risks are managed.
Covestro is again among the Top 5% (23/549) within the Chemical Industry and the Top 7% (10/141) within Specialty Chemicals.
In January 2023, Covestro was recognized by Sustainalytics as an ESG Industry Top Rated company.