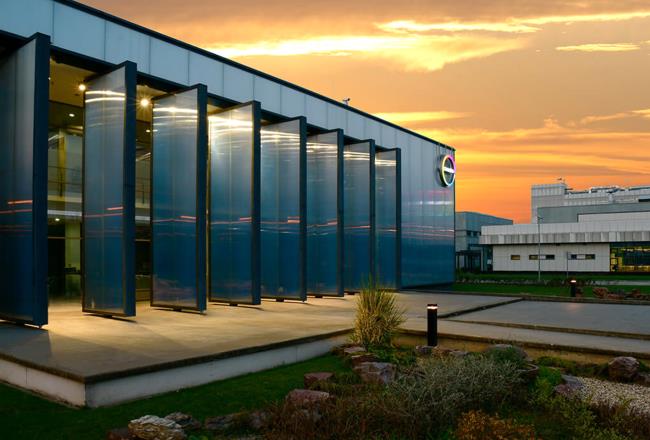 Global player from North Rhine-Westphalia
Materials specialist Covestro stands for progress
Success at full speed: Covestro has been on an impressive upward path ever since its foundation in 2015. The Leverkusen-based company is now one of the world's leading manufacturers of high-tech polymer materials. Digitalization and sustainability are the key drivers in the development of innovations.
Covestro is headquartered in Leverkusen and operates production facilities at 50 sites worldwide. The company has access to a strong network, particularly in Asia, Europe, and the USA. The strong ties with customers, service providers and other external partners serve as the foundation for continually pushing the boundaries of what is possible.
Covestro aims to be the first company in the chemical industry to achieve operational climate neutrality. The goal is to achieve net zero emissions for scope 1 and scope 2 by 2035. Covestro products and application solutions are already an integral part of millions of people's lives. They range from refrigerator insulation to laptop and cell phone casings to scratch-resistant and environmentally compatible automotive paints. Digitalization and sustainability are what drive our 18,000 employees worldwide to constantly creating new solutions to the challenges of our time. Covestro is also continuously introducing innovations from Germany.
1
years of experience
1
production sites worldwide
1
employees
Euro in Group sales
Covestro is part of the DAX, Germany's leading stock market index, since 2018. In 2022, Group sales amounted to around €18 billion. As of July 1, 2021, Covestro's organizational structure has been realigned. The company aims at meeting the requirements of markets and customers even more closely and with this to deliver the prerequisites that will allow Covestro to drive sustainable growth and to become fully circular. Thus, the former three segments Polyurethanes (PUR), Polycarbonates (PCS), and Coatings, Adhesives, Specialties (CAS) have been restructured to form seven new, tailored business entities. They are subdivided into the two segments "Solutions and Specialties" and "Performance Materials".
However, one thing remains the same: Covestro continues to supply a wide variety of industries with its innovative material solutions. Key customers include the automotive industry, construction, the wood processing and furniture industries, as well as the electrical, electronics and appliance industries. Products however are also used in other areas such as sports and recreation, cosmetics, or health. The company intends to further expand its broad positioning in the future to make its product range even more independent of cyclical market fluctuations.
Covestro has always provided solutions to the global megatrends of our time with its innovative materials. Climate change, digitalization and globalization are permanently changing the fabric of social life around the world. Consequently, the plastics industry must also continue to evolve. In this respect, the ultimate goal is to replace conventional materials with materials that are durable, lightweight, environmentally friendly and more cost-effective.
Covestro is a shaping force in the chemical industry. The company is fully committed to climate-friendly production. The use of alternative raw materials plays a decisive role in this context. The company therefore wants to reduce its dependence on fossil resources as quickly as possible. Covestro is already increasingly employing raw materials from alternative sources such as sources such as biomass and waste in production.
In addition, Covestro's business activities are consistently aligned to the circular economy. New technologies and products are the cornerstone to increase social life and reduce the impact on the planet's ecological systems. Customers who join Covestro on its journey to the circular economy also benefit: they are able to further improve their sustainability performance.
By making the circular economy a new guiding principle, Covestro is reinforcing what the company stands for every day: making the world a better place to live – with climate and environmentally friendly products and technologies that benefit society.
Covestro's innovative strength is based on three core corporate values: curious, courageous, and colorful. With this unique philosophy, Covestro is continuing its path to setting new standards in the chemical industry. As such, the company is facing the challenges of our times with great confidence. The goal is to push the boundaries of what is possible. This mindset is lived by Covestro employees at all of its sites around the world. When implementing projects, the company uses the three sustainability dimensions "People, Planet, Profit" as sustainability formula.
The Board of Management is responsible for steering Covestro's global business operations. The four-member body defines the corporate goals, sets the strategy, and determines directives for the resulting corporate policies. Dr. Markus Steilemann has been Chairman of the Board of Management of Covestro AG since June of 2018. The Supervisory Board monitors and advises the Board of Management. Dr. Daniel Koch, Managing Director of Covestro's facilities in North Rhine-Westphalia, and Victor Ortega, Managing Director of Covestro in Brunsbüttel, take on prominent roles in the management of the German sites.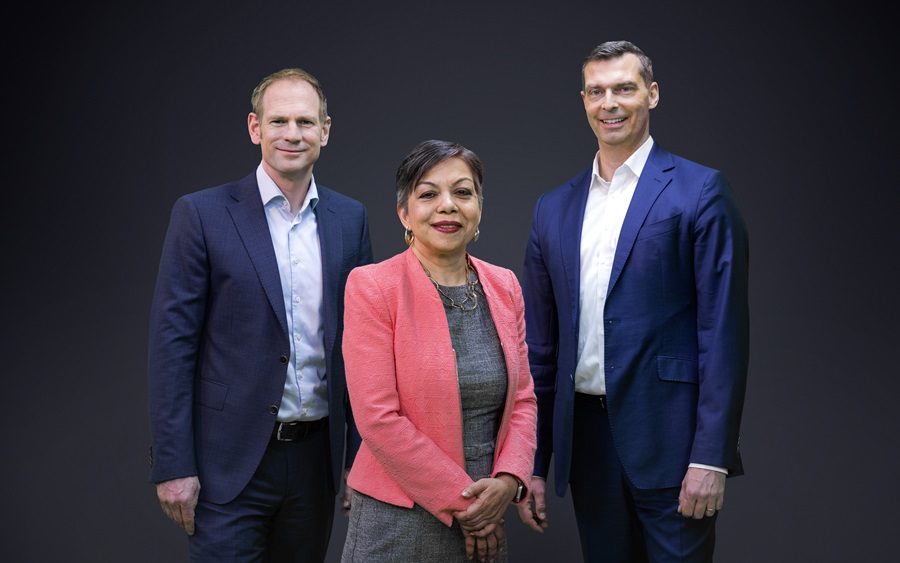 The Management Board exemplifies the values and ethical principles of the company. They apply to all sites worldwide and form the basis for a working environment in which different competencies, talents, backgrounds, and views are welcomed and treated with respect. Covestro has also summarized the most important social, ecological, and ethical standards for cooperation with its suppliers in a code of conduct.