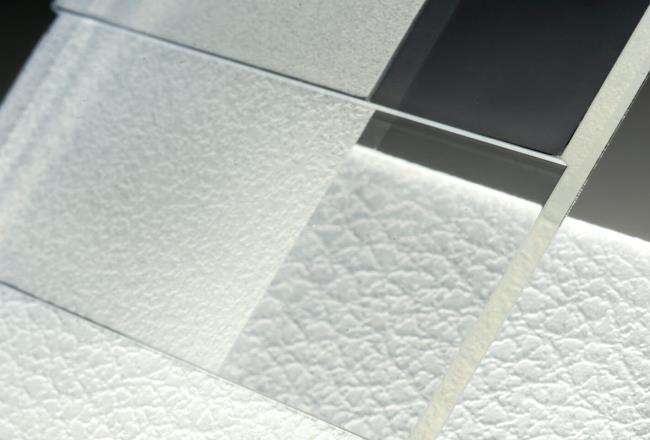 Guardian Tactile: Using Covestro's Desmopan®
Covestro Australia are leading suppliers of thermoplastic polyurethane raw materials
Using Covestro's Desmopan®, Australian company Guardian Tactile Systems has developed an advanced Tactile Ground Surface Indicator system that is being used to guide the vision impaired across the world.
Guardian Tactile Systems is supplying a superior Tactile Ground Surface Indicator to a wide range of clients, which includes the building & construction, civil & engineering, shopping, hospital and government entities throughout Australia and across the world. In Rio de Janeiro Brazil, they are extensively used throughout the Metrô Rio sub-way stations.
The new generation ground surface indicator by Guardian Tactile Systems are unique in the market due to the flexibility and cost effectiveness of their hard wearing modular system.
"Using Covestro's Desmopan® enabled us to develop a product that was extremely durable and with a wear resistance equivalent to granite," explained Travis Penglase, Manager Director of Guardian Tactile Systems.
"Our product really stands out in the market because it is so easy to install, has a range of colour options and meets stringent public access standards."
In Australia, Guardian Tactile Indicators are used by over 200 Australian councils to ensure that the vision impaired are able to safely and freely move around public access areas such as crossings, jetties, walkways, bus stops, car parks, kerbs and steps.
The ease of installation and guaranteed durability of the product has enabled Guardian's nationwide installation teams to fit their 'Peel, Bond & Walk™ system with no 'down-time', meaning the pedestrians could walk on them immediately.
"The research and development department at Guardian work closely with our technical team and the results have been a truly robust product that is set to be an international success", said Rebecca Lee, Covestro's Managing Director.
More information about Guardian Tactile Systems and details about their distributors can be found on the Guardian Tactile website.